After a long week of waiting between games, South Carolina is getting set to return to the field and face Charlotte. The two teams have never met on the football field and both had very different weekends the last time out.
South Carolina was curb stomped by Georgia at home, showing little signs of life to fall to 1-2 on the season. On the other hand, the 49ers, after starting 0-3, found themselves offensively and pulled an upset against Georgia State.
Final Gamecocks injury report | VIP: Charlotte film breakdown | Recruiting: Crossing paths with Charlotte
Here, we take a look at the Gamecocks (1-2) and 49ers (1-3) in our final predictions piece. We'll also break down some of the other games across the country.
Andiambro: The on field talent gap is too much but the difference in how well coached the 9er offense is as opposed to the Satterfield experience in full tail spin makes this one a lot less fun than it should be. South Carolina 27 – Charlotte 17
If accessing this story from Plano's Proving Grounds message board, click on the link just below to continue reading.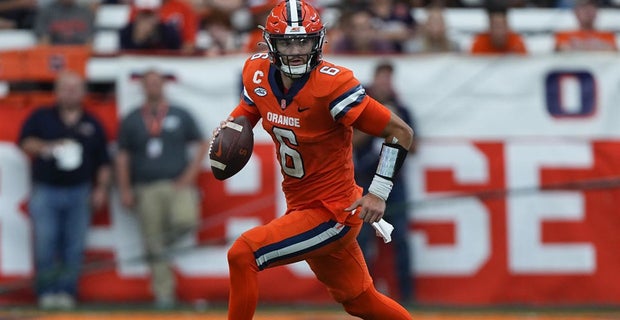 Hale McGranahan: Garrett Shrader is the best ACC quarterback north of Chapel Hill. He's finally come into his own this season after having some ups and downs in 2021. He'll put up some more big numbers at home on Friday night. Syracuse 34 – Virginia 21
John Whittle: Remember that name Garrett Shrader? I had a Crystal Ball selection for him in favor of the Gamecocks, but that ended up not coming to pass as Mississippi State ended up getting him. He helicoptered out of Starkville and landed in the home of my uncle's alma mater, Syracuse, in upstate New York. He's top 20 in quarterback rating, and he's made some big time plays. Syracuse 27 – Virginia 12
Alex Jones: Syracuse has kind of been a surprise so far this year as they are 3-0 with wins over Purdue, Louisville and UConn. Virginia struggled to beat ODU last weekend but still have managed to go 2-1. They have to go to the Carrier Dome, and I believe Syracuse will record its fourth win of the season. Syracuse 24 – Virginia 10
Andiambro: Robert Anae is an absolute dude and Garrett Shrader is a ball to watch. Wish he had picked the Gamecocks in the summer of 2018. Syracuse 30 – Virginia 21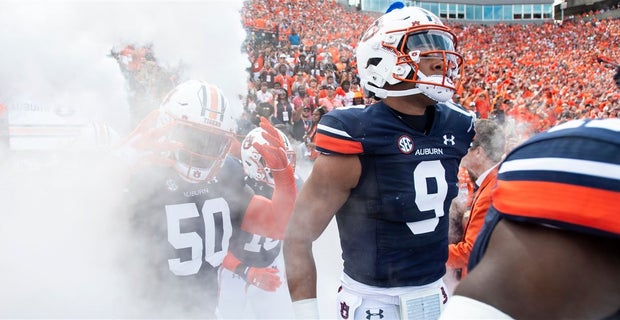 HM: Kansas State running back Deuce Vaughn ran wild against Missouri a couple of weeks ago. Now, it's Tank Bigsby's turn to cook. However, Auburn has some issues at quarterback, which is putting it lightly. At least they're familiar with things being in turmoil. Auburn 21 – Missouri 13
JW: Auburn quarterback T.J. Finley is expected to miss the game, but no word yet on whether that's a good thing or bad. Guess we'll all see on Saturday. Missouri doesn't have much to write home about, either, offensively, so I'm going to take a look at the defenses. War Eagle are better along the lines of scrimmage, in my only semi-educated opinion. Give me them. Auburn 23 – Missouri 21
AJ: Auburn is around a touchdown favorite, and I believe it should be more. Missouri hasn't had any impressive wins so far this season and the 40-12 loss to Kansas State makes me a little worried about how they are going to perform in this game. The Auburn Tigers will come out with a home win on Saturday. Auburn 35 – Missouri 14
Andiambro: This one is for sickos only, an absolute rock fight between two teams that may not have another SEC victory on the table. That said, Tank Bigsby is good and should transfer to Alabama after Harsin kills his draft stock. Auburn 20 – Missouri 14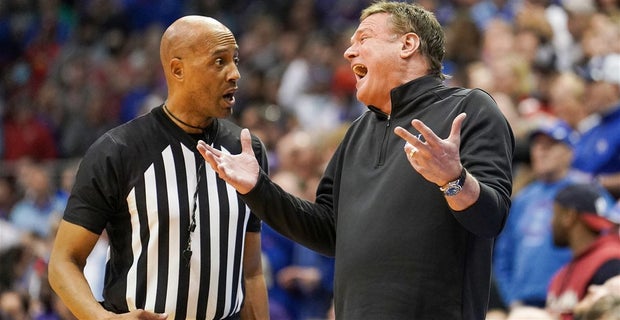 HM: These two basketball schools are both 3-0. The final could end up looking like a low-scoring basketball score, too. Kansas 52 – Duke 50
JW: Several key players have moved on from last year's team for Kansas, but head coach Bill Self always seems to have that program right. Texas Tech transfer Kevin McCullar is a proven perimeter player while veteran Jalen Wilson and freshman Grady Dick will make the biggest impact at the forward positions. Duke wing Dariq Whitehead should lead the team in scoring this year while Jeremy Roach will be the creator. I'm picking Self over Jon Scheyer. Kansas 71 – Duke 67
AJ: One of these teams will suffer its first loss of the season and it was tough to pick which one that is going to happen to. With the game being in Lawrence and in front of a sold-out crowd, I think Kansas will feed off of that energy and move to 4-0 on the season. Kansas 24 – Duke 13
Andiambro: Gameday should be at this one instead of Store Brand Mike Leach Vs the 43 year old with the buzz cut. Two really fun teams here that I think will both be bowling in December. Lance Leipold has found himself a Quarterback in Daniels. Jayhawks in a game that takes over Twitter in the 4th Quarter. Kansas 38 – Duke 35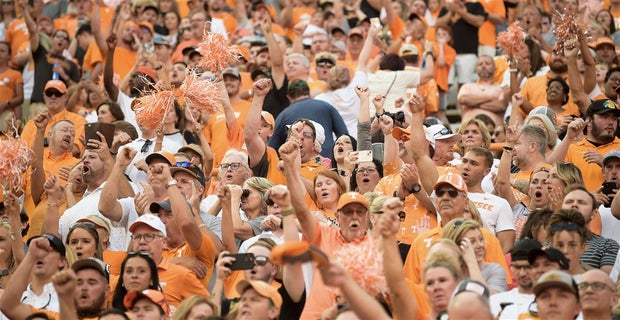 HM: Either Billy Napier was doing his buddy Jeff Scott a solid and letting the Florida-USF game stay close, or Florida's got some issues. We'll go with the latter. There's no way the Gators can keep pace with this Volunteers offense. Tennessee 44 – Florida 20
JW: I struggle to believe in either team right now, but Tennessee does look a lot better than I thought they would. Teams with real defenses have typically been able to slow down Josh Heupel offenses. I just don't know if Florida has a real defense, though. No, Vols fans who are reading this who seem to be taking weird joy in trolling Shane Beamer, I'm not claiming the Gamecocks are going to slow the Vols later this year. I do think this game will be a little bit closer than most think. Gators get creative some offensively and Anthony Richardson throws his first touchdown pass of the season. Tennessee 35 – Florida 27
AJ: I think we will really find out who Florida is on Saturday when they travel to Knoxville to take on Tennessee. The Gators upset Utah in Week 1 but haven't looked great in their last two games in a loss to Kentucky and a win over USF. This one could be high scoring, but I don't see Florida being able to keep up with Tennessee. Tennessee 31 – Florida 21
Andiambro: Store Brand Mike Leach has had this one circled and is going to put Sun Belt Billy in a clown suit. Hendon Hooker and those wide receivers are going to run the Gators out of the building. The Vols are the second best team in the East, Florida still can't throw the ball, Heupel has an actual 21st century offense (whatever it's flaws), Napier's stuff is as creative as his haircut. Tennessee Hillbillies 45 – Florida 13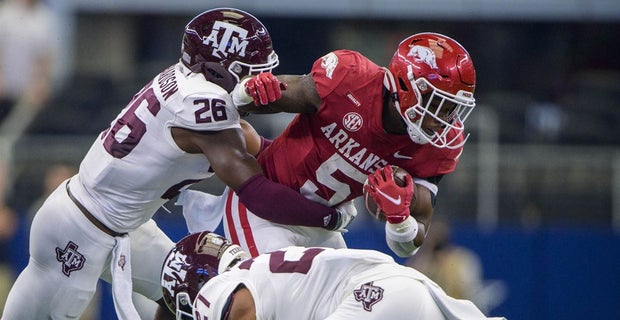 HM: Max Johnson has a really favorable matchup. Arkansas is really weak in the secondary. And I fully expect Ainias Smith to exploit that matchup. The Razorbacks, as good as they are running the ball, could have some issues on Saturday. Texas A&M 24 – Arkansas 23
JW: Having watched Arkansas a couple of times now and seeing Texas A&M a bit, I struggle to believe in the Aggies. The Razorbacks have some issues defensively, but I do believe there is a distinct quarterback advantage on their side. I like the Hogs to put up some points, even though they'll probably give up a bit, too. Arkansas is getting healthier, though. Arkansas 31 – Texas A&M 20
AJ: This game, in my opinion, will be a good indicator of how Texas A&M's season will end up going. Obviously, the loss to App State at home was a bad loss. However, they bounced back and defeated Miami at home last week. If the Razorbacks can beat the Aggies on Saturday, then they could have a special season in Fayetteville. KJ Jefferson and the Razorbacks' offense will get the job done while the Aggies' offense continues to struggle. Arkansas 28 – Texas A&M 10
Andiambro: Thought both these teams were over hyped and still do, these are 4-5 loss squads. The Aggies can't pass and the Hogs secondary play makes DL coach Deke Adams long for the lock down unit of 2014 Whammy Ward. It's the Movable Object vs the Resistible Force. Max Johnson throws 3 TD's in the First Half and Jimbo gets the vapors. Texas A&M 28 – Arkansas 24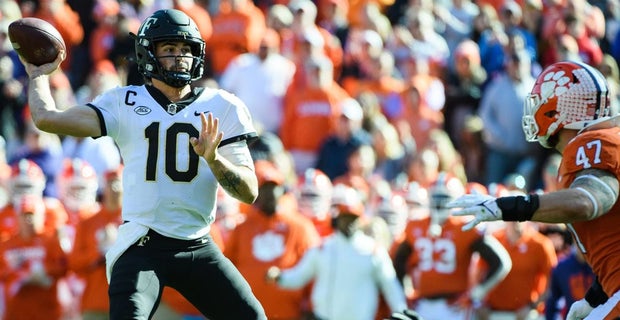 HM: As good as Wake Forest has been over the last few years, Clemson's beaten them down pretty annually. Since 2015, the Tigers have won by an average of 30 points. The closest was a two-touchdown game in 2017. Seriously, how's this spread 7.5? Clemson 31 – Wake Forest 17
JW: Wake Forest already beat Clemson this week, and that trend will continue. The Demon Deacons' women's soccer team took down the Tigers 4-1 on Thursday night, so we'll stick with that them, for no good rhyme or reason, other than just to make the folks on this message board happy. Wake Forest 28 – Clemson 7 (Which happens to be four touchdowns to one touchdown.)
AJ: Clemson's offense will have to show up against Wake Forest or this one could get interesting. If the Tigers' offense doesn't show up, then this one could go down to the wire. This game will probably be close for a majority of the matchup, but Clemson's defense will be what wins them the game in Winston-Salem. Clemson 24 – Wake Forest 10
Andiambro: Wake Forest is SO MUCH fun when they don't have to block blue chip linemen. Unfortunately this weekend they do. Much like Billy Bean's "stuff" didn't work in the playoffs, Warren Ruggerio's doesn't work against NFL front fours. Taters kick 5 FG's and Klubnik throws a late TD. Cow U 22 – Wake Forest 7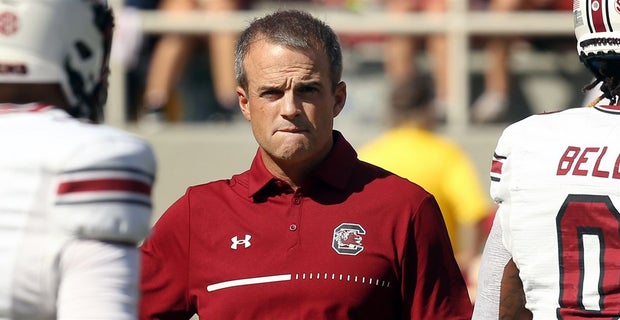 Charlotte is last among Conference USA teams in yards per game allowed (563.8), yards per play allowed (7.75) and scoring defense (45.3). Each team that's played the 49ers this season has scored four or more offensive touchdowns against them.
There is absolutely no reason South Carolina should settle for anything less. Well, aside from the fact that the Gamecocks have yet to figure things out on offense, the play-calling is spotty at best and a unit with more talent across the board is somehow worse than it was last season.
Defensively, there's some concern, because the injury bug has firmly entrenched itself within that group. Charlotte has a veteran quarterback who's produced and a group of wide receivers that are capable as well. South Carolina's secondary is particularly depleted.
Since the offense hasn't shown yet this season that they're capable of pulling away from opponents, this game is going to be way too tense in the second half. At 66, the point total is one of the highest among all college football games this weekend.
This has all the makings of a shootout that does very little to ease the mounting concern around South Carolina football. South Carolina 38 – Charlotte 27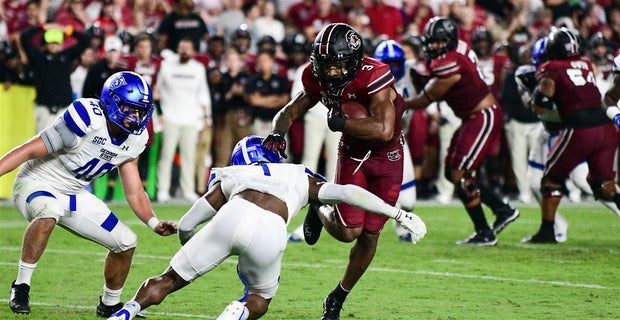 This doesn't look quite like the "get right" game that it might have a week or two ago. Charlotte has all of a sudden found a little bit of life with the return of their starting quarterback from injury. The 49ers put up more points in their win against Georgia State than either flagship Carolina school did against the Panthers.
There's no doubt in my mind, especially given the injuries in the secondary, that Charlotte will score a fair amount of points. They'll either need to turn the ball over – something that the Gamecocks haven't done a good job of this season – or make mistakes with penalties and general poor play for South Carolina to keep them out of the end zone on most drives.
This is a 49ers offense that put up 42 points last week on the road, and is now bolstered by veteran quarterback Chris Reynolds, back from injury. The visitors will try to spread the field against the Gamecocks, and with at least two, maybe even four defensive backs out due to injury, it'll be a real challenge to cover.
But this should be a game that South Carolina can put up some points. We all know by now that Charlotte is 129 out of 131 schools in scoring defense through their first four games, giving up an average of 45.3 points per contest. That should certainly be a welcome sign for the Gamecocks, which are 100th in the country in scoring offense with 24.0 points per game.
The Gamecocks have gotten better each week on the offensive line, and this should be a game that the group up front can control. The 49ers are near the bottom nationally in rush defense, but have created some tackles for loss, averaging 5.5 per game. (For the record, South Carolina is pretty bad at TFLs, too, averaging 3.67, which is 110th nationally.)
If South Carolina doesn't hit the end zone about five or six times on Saturday evening, the message board will be unbearable again. Charlotte, nor South Carolina, are real pacey teams, so there may not be as many possessions as one would think. I don't expect there to be too many punts. South Carolina 37 – Charlotte 30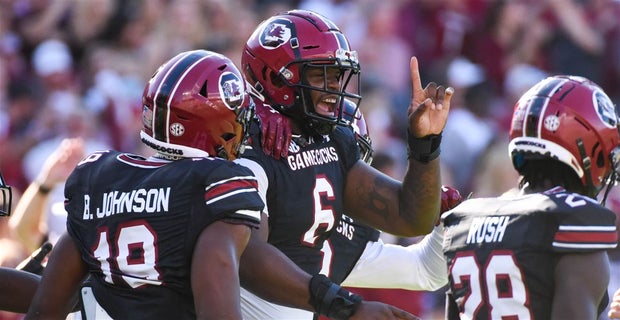 After South Carolina had to play back-to-back strong opponents in Arkansas and Georgia, it will now have an opportunity to see if it can get some things right on both sides of the ball.
However, Charlotte will not be a team to overlook after it defeated Georgia State in Atlanta last weekend for its first win of the season. The 49ers' defense has not had a good season so far, so offensive coordinator Marcus Satterfield and the Gamecocks' offense should have an opportunity to work out some kinks.
Charlotte's offense has some playmakers and could give South Carolina's defense some fits, especially with the injuries on that side of the ball that the Gamecocks are dealing with.
I could see this one being close for a while, but I have a feeling South Carolina's offense moves the ball against Charlotte and gets some things going. Defensively, I could see Zacch Pickens and the defensive line getting some pressure on the quarterback and forcing some turnovers. Can't ever count out Pete Lembo and the Gamecocks' special teams in making some big plays as well. South Carolina 31 – Charlotte 14